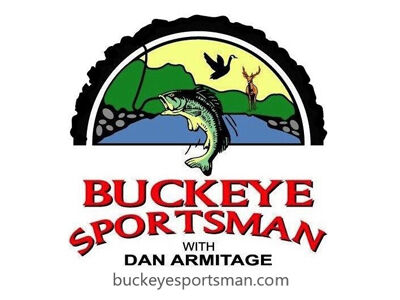 Dan Armitage, host of Buckeye Sportsman, is one of the state's best-known outdoor writers, with articles appearing in numerous outdoor magazines, including Outdoor Life, In-Fisherman and Field & Stream as well as in various statewide periodicals including Ohio Game & Fish, Ohio's Country Journaland AAA's Home & Away magazines.
Through his work and contacts as a full time outdoor writer, Dan keeps Buckeye Sportsman listeners abreast of the latest outdoor news affecting hunters and anglers, and his featured guests each week offer expert advice on everything from calling Ohio turkeys and waterfowl to fishing for crappie, bass or walleye in waters right here in Ohio. In fact, the reason Buckeye Sportsman has become so popular is that each show is carefully targeted to our Ohio audience. Dan is also a popular speaker at the major sport shows in and around Ohio, where he conducts hunting and fishing seminars every winter. If he is appearing at a show near you this season, please stop by, say hello, and let him know what topics you would like covered on future Buckeye Sportsman shows.
The program is now in its 20th season on the air, making it the longest-running outdoor radio show in the state. Buckeye Sportsman includes dozens of stations statewide that distribute the program every weekend. Thanks for tuning in!
Click here to find past episodes, show links, and to contact Dan
Show Links:
Sponsored By: